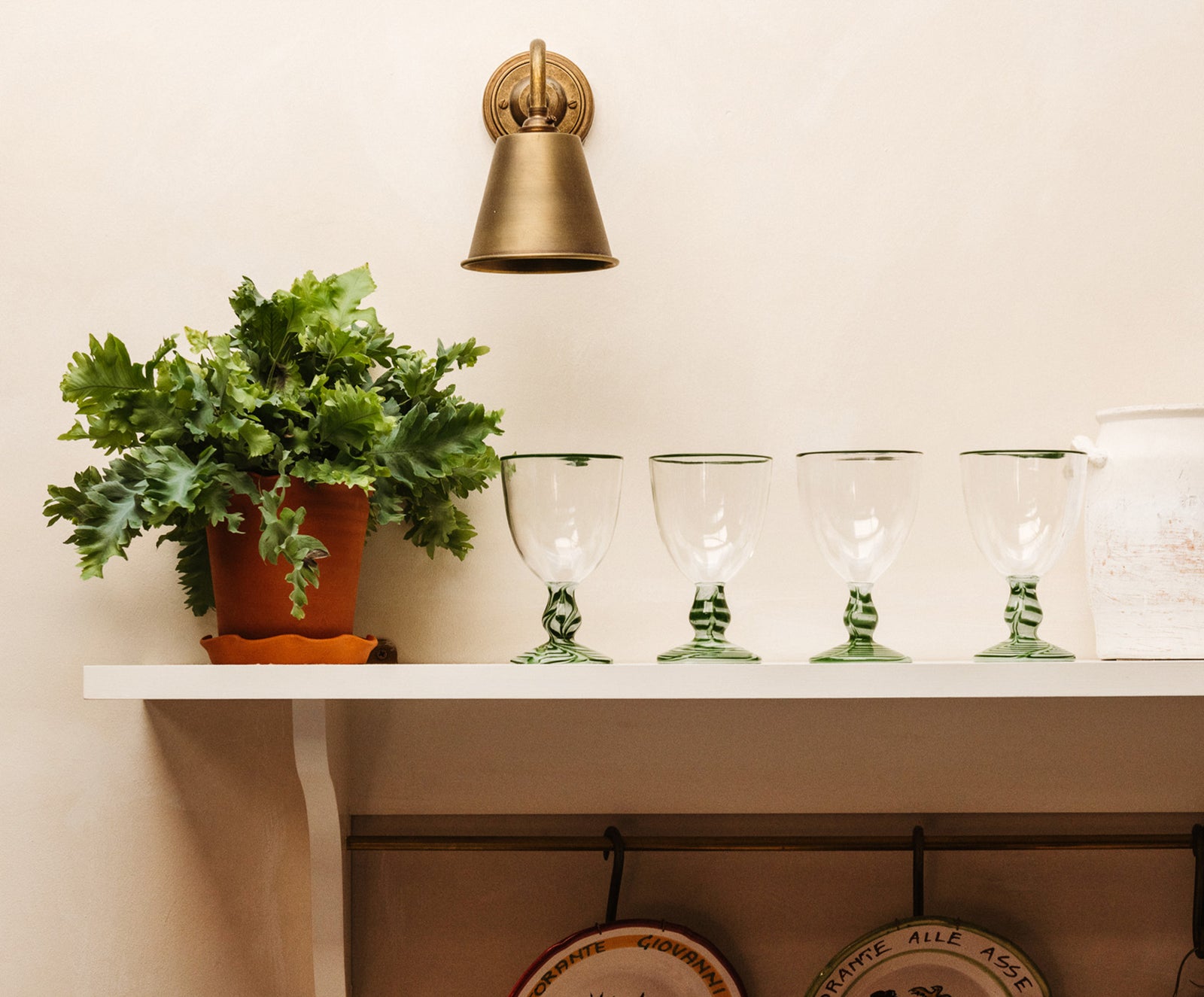 Low key dinner
The Weeknight Kitchen Supper
What began as a sketch in the Balu studio has been transformed by artisans into a work of art for your table. 
A Glassware Mission

Glassware has always been a fascination of mine. From the outset, my mission was clear: in a homeware market saturated with ornate water glasses in various patterns and colours, the quest for bespoke, hand-blown, and statement stemmed glasses poses an unexpected challenge. To address this, I embarked on the journey to create a solution - the result being the Ripple Duo, a glassware set that exalts artisanal craftsmanship, seamlessly fusing beauty and versatility in its design.
I may not be a devoted wine enthusiast, but I appreciate the enjoyment of an evening drink in a stemmed glass. It somehow elevates the moment, making it feel more indulgent.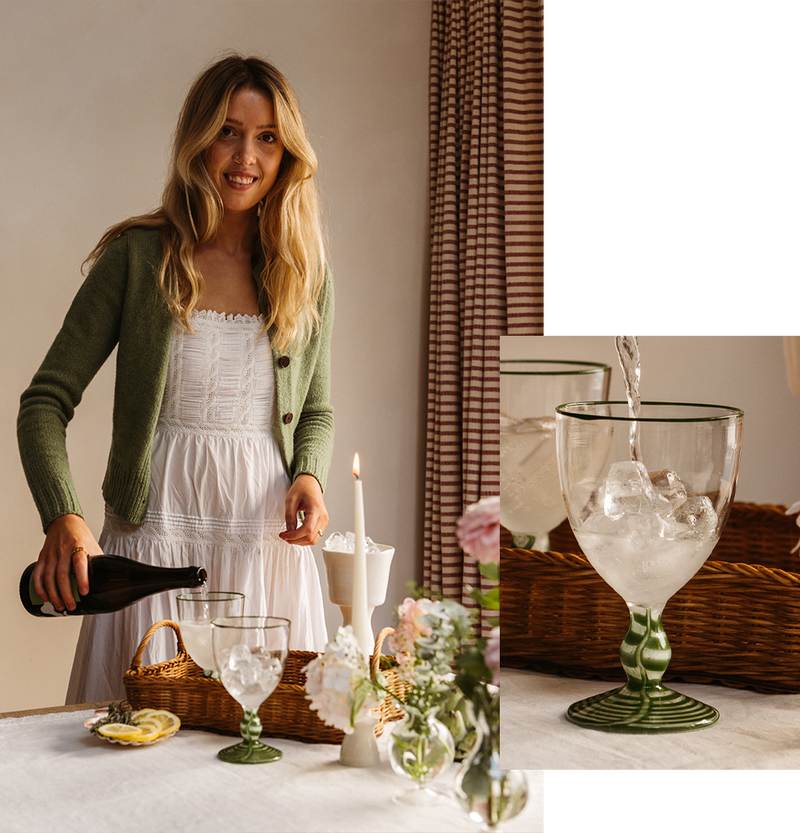 With this sentiment in mind, and driven by our commitment to creating products that cater to a wide range of preferences, we carefully crafted the Ripple Duo to accommodate all your pouring needs. Whether it's a glass of wine, a crafted cocktail, or simply refreshing water, we wanted to ensure that your evening drink always feels a touch more special.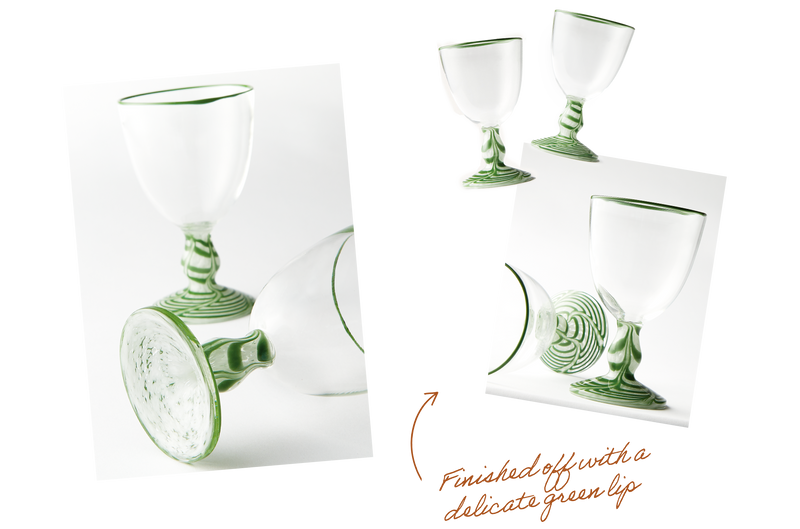 the artistry behind
The Duo

For me, glassware has a dual purpose - it must be the perfect size and shape for practical use, and it should also serve as a decorative element in my home, even when not in use by the fire for a cosy evening drink. As is the case with all Balu designs, the process begins with a focus on colour. Green, a versatile and eye-catching hue, holds a special place in my heart. To enhance the stem, I envisioned the rippled green design atop a dappled snow white base, adding an enchanting quality to the glass while allowing the green to truly shine. 
A few sketches later, I embarked on a collaborative journey with a skilled glass artist in India. Central to the design was the idea that each piece should be unique, an inherent quality that handcrafting brings to life. Each of these glasses is meticulously crafted by skilled artisans who have dedicated years to perfecting their craft. It's the beautiful synergy of design and craftsmanship that results in such intricate and captivating pieces for your table.